February 6th is the day my life changed forever
Carlos G.
Carlos G.
Retired soldier from the National Army of Colombia. Joined when he was 18 years old and remained there 8 years.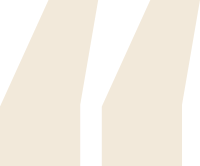 This painting reflects the most meaningful experience I had during my time in the army. It depicts La Paz, a village close to Corral de Piedra, in Catatumbo.
Catatumbo is all about coca, and nothing else. They were all there, FARC, ELN, EPL.
We received the Catatumbo area from the paramilitary. All they left behind was devastation, abandoned homes. Those who remained were living in dire conditions of absolute poverty.
At 8:20 in the morning on February 6, I stepped on a landmine. The one thing I remember was that I felt as though I was being pushed. Since blood is rushing through your body, you don't feel anything, nothing at all. Not even pain. I thought I had been shot. I felt the pain here, in the abdomen, it was like a burning pain. A fellow soldier, a corporal, helped to pull me up. I tried to stand, but found no foothold. My foot was just hanging limp.
The small mine I stepped on is like a sausage can, just as big and just as tall. They are made out of small PVC pipes… with a syringe, and a battery they fabricate the landmine.
These are the so-called leg-breaking landmines. It is not about killing you, it´s about leaving you handicapped and rendering you helpless.