History of a fumigation
Ronald
Ronald
Ex-combatant from the Revolutionary Armed Forces of Colombia - FARC-EP-. He entered FARC-EP when he was 17 years old and remained there 7 years.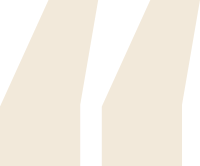 Everything is about coca around there, huge coca plantations on the Caqueta river, bordering with Putumayo. The area is called El Lago. It is a very large farm planted with all types of coca leaf: from Bolivia, Peru, tinga maría, white Bolivian, pink Bolivian, black. all types of coca plants grow there.
Air planes were spraying at the time, and the guerrilla were there, ready to take them down by surprise.
Back then I was managing the farm… I barely had time to run. In my blue backpack I carried my basic gear, I had grenades in the bag, a small amount of merchandise (coca paste), and my gun.
The cook yelled after me, asking why I was leaving them behind. But, I wasn't going to wait for anyone or anything.