The siege of the military base of Las Delicias
Henry Caliche
Henry Caliche
Ex-combatant of the Revolutionary Armed Forces of Colombia -FARC-EP-. Joined at the age of 16, remained in the group for 12 years.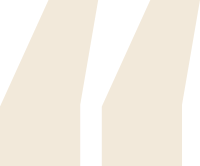 This is quite remote in Caquetá, almost on the border with the Amazon. What you see here is Las Delicias Base, the Capture of Las Delicias Base… It happened in 1996, one of the first assaults launched by the guerrilla.
The planning took six months, more or less. The idea was to push them out and recover all the weapons they kept there.
The Farc came in from the river bank. It all started at seven in the evening and ended in the early hours of the morning.
In that assault, the guerrilla took seventy-seven prisoners of war.
After the capture, they burned everything. Nothing was left standing.
The assault was a great success for the organization, a true morale booster for all the guerrilla members. All the fronts celebrated the operation with dancing, food and drink, although not too much. The celebration lasted two days, I guess, and when it ended it all went back to routine work.